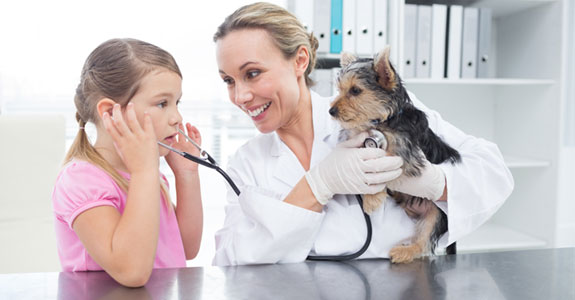 There are a number of veterinary clinics in Dunlap, IL, but only Cedar Creek Animal Clinic has the experience, training and compassionate attitude perfect for you and your pet. Here's a look at some of the many services our expert vets in Dunlap, IL can provide:
Vaccinations: We love seeing your pets, but we know that you probably want to keep them out of the vet's office as much as possible. One of the best ways to keep your pet healthy and happy is to keep them up to date on their vaccinations. Call today to schedule
an appointment.
Flea treatments: The constant scratching and infestations that come along with fleas can be as irritating to owners as they can be to pets. Find some relief for both of you by visiting Cedar Creek Animal Clinic. We also can help inform you about preventative measures, so you'll never have to deal with fleas again.
Heartworm treatments: Heartworm is among the most common causes of illness in some dog breeds. Come into Cedar Creek Animal Clinic today to learn about prevention as well as treatment options.
Critical care: Having a pet in need of critical care can be difficult for any pet owner, but at Cedar Creek Animal Clinic, we'll do everything we can to make your pets comfortable and give them the best chance at recovery.
Internal medicine: From gastrointestinal issues to broken bones, the medical issues Cedar Creek Animal Clinic can handle are numerous and varied. You can bring your pet in whenever they're aren't feeling quite right and rest assured that we can help them.
Dentistry: Dentistry for pets isn't just about a pretty smile. Proper dental care can prevent a wide range of health problems, and it has the added bonus of warding off the bad breath that can afflict many animals. Let Cedar Creek Animal Clinic take care of your four-legged loved one's teeth.